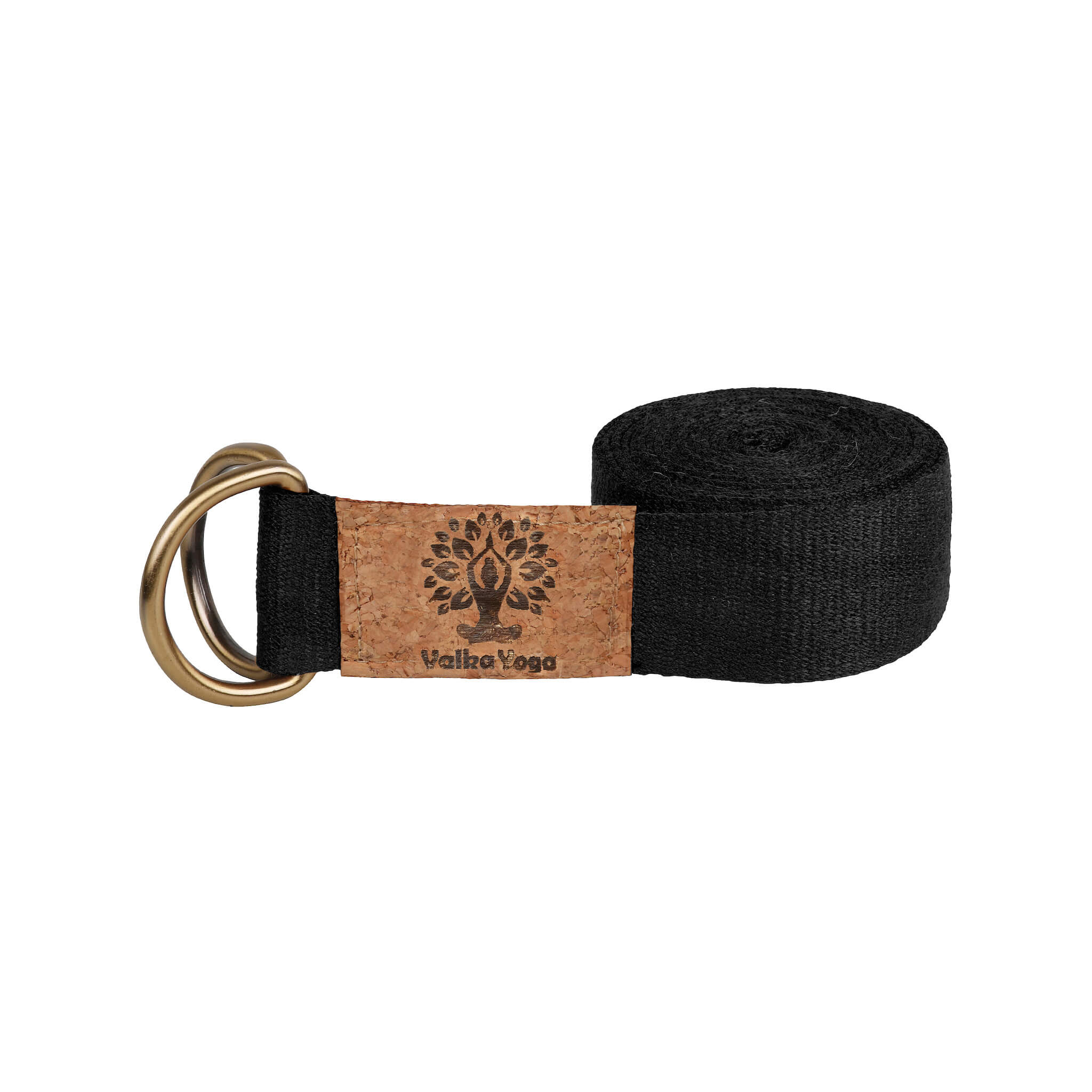 We can all use a little help to get deeper into certain stretches during our yoga practice. That's where the 8 foot cotton yoga strap comes in. Also known as a yoga belt in styles such as Iyengar Yoga, the yoga strap allows you to reach limbs more easily, hold poses for longer and ultimately improve flexibility.
Unlike other yoga straps in the market, we use 100% organic cotton to make the straps. We use a natural dye on the yoga strap to produce the soft saffron and bold black colours unique to our brand. Moreover, we use special webbing techniques to produce a yoga strap that feels delicate yet is durable enough to last the most intense yoga sessions.
Stretching regularly helps relax stiff and tight muscles, and can assist in recovery. If you're serious about deepening your yoga practice and taking it to the next level, it's time to start using a yoga strap.
Length when flat: 250cm | Webbing width: 3.8cm

Soft and sturdy cotton webbing

Rust-proof bronze buckles that are built to last

Quick and easy to adjust

Handmade in India from organic cotton

100% vegan product
At Valka Yoga, our main focus is customer satisfaction. That is why we offer a 30 day customer guarantee. If your product, for some reason, has any issues, we will send you a replacement or sort out a refund. No questions asked. Please get in touch with us at namaste@valkayogashop.com if you have any questions or concerns regarding your product!
Hand-wash in cold water, or use safe or gentle cycle on the washing machine. Do not use bleach. Allow to air dry.
Save $30
On Yoga On Demand
Get a complimentary one month membership to online yoga and meditation classes via our partnership with Yoga Online. And save an additional 15% when signing up to an annual plan.