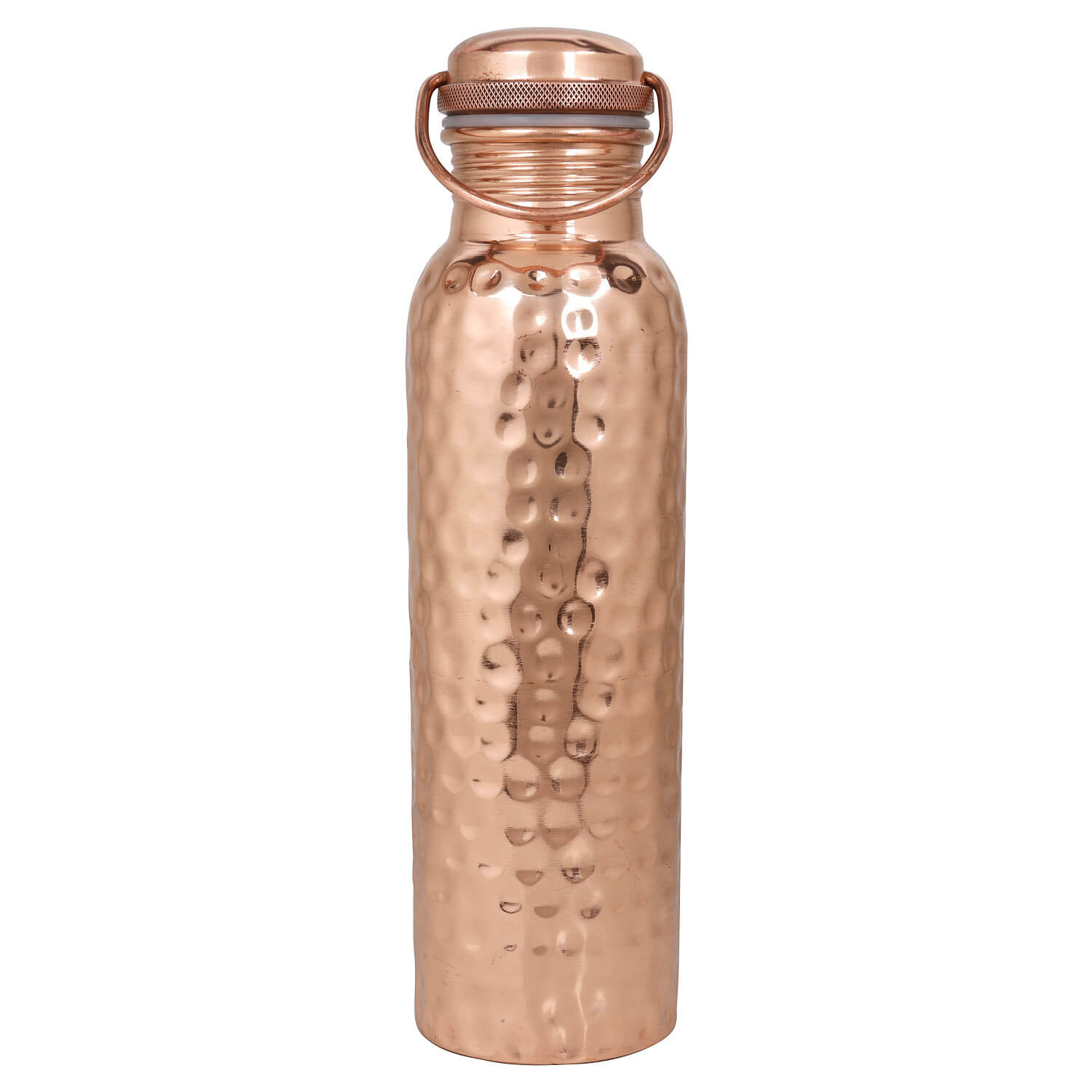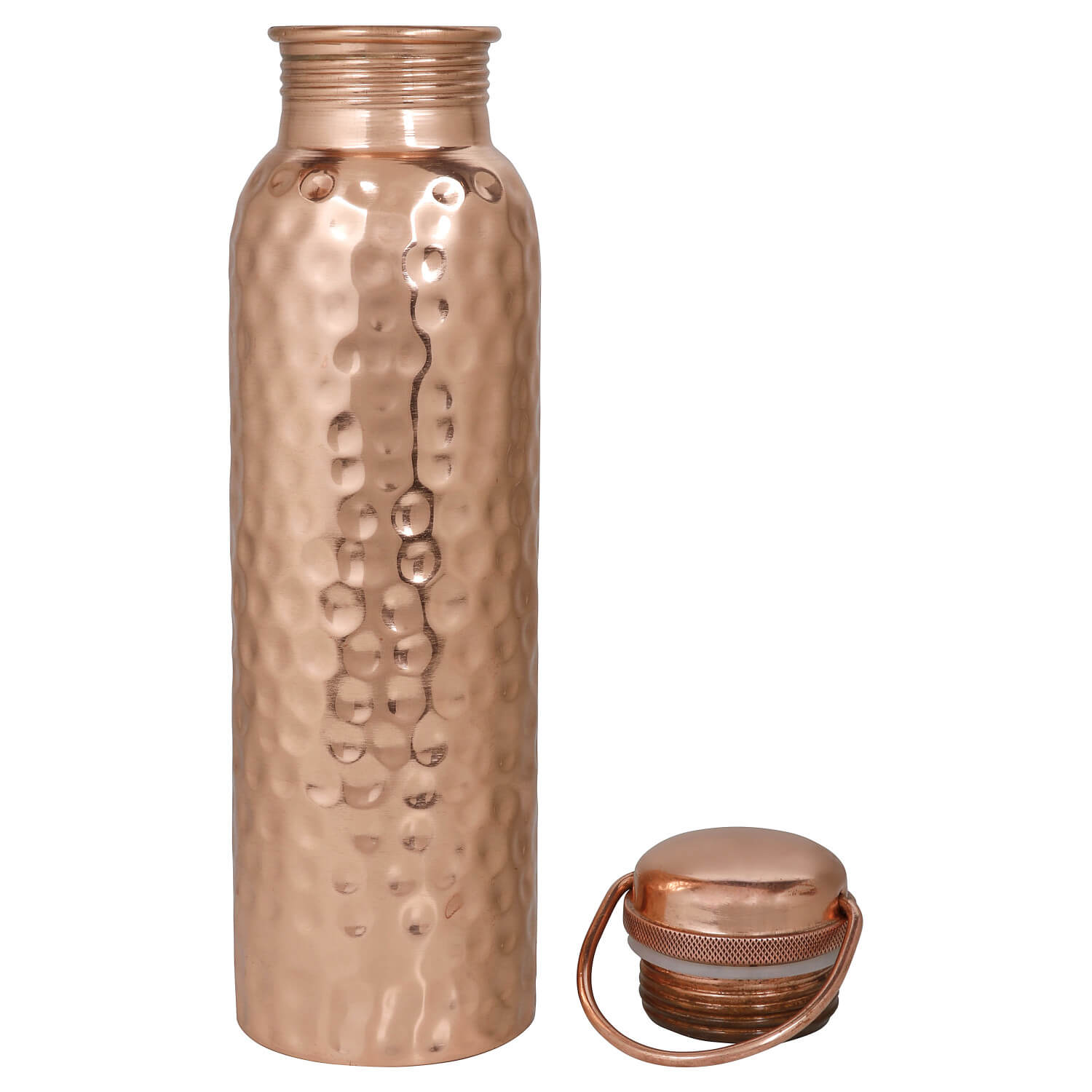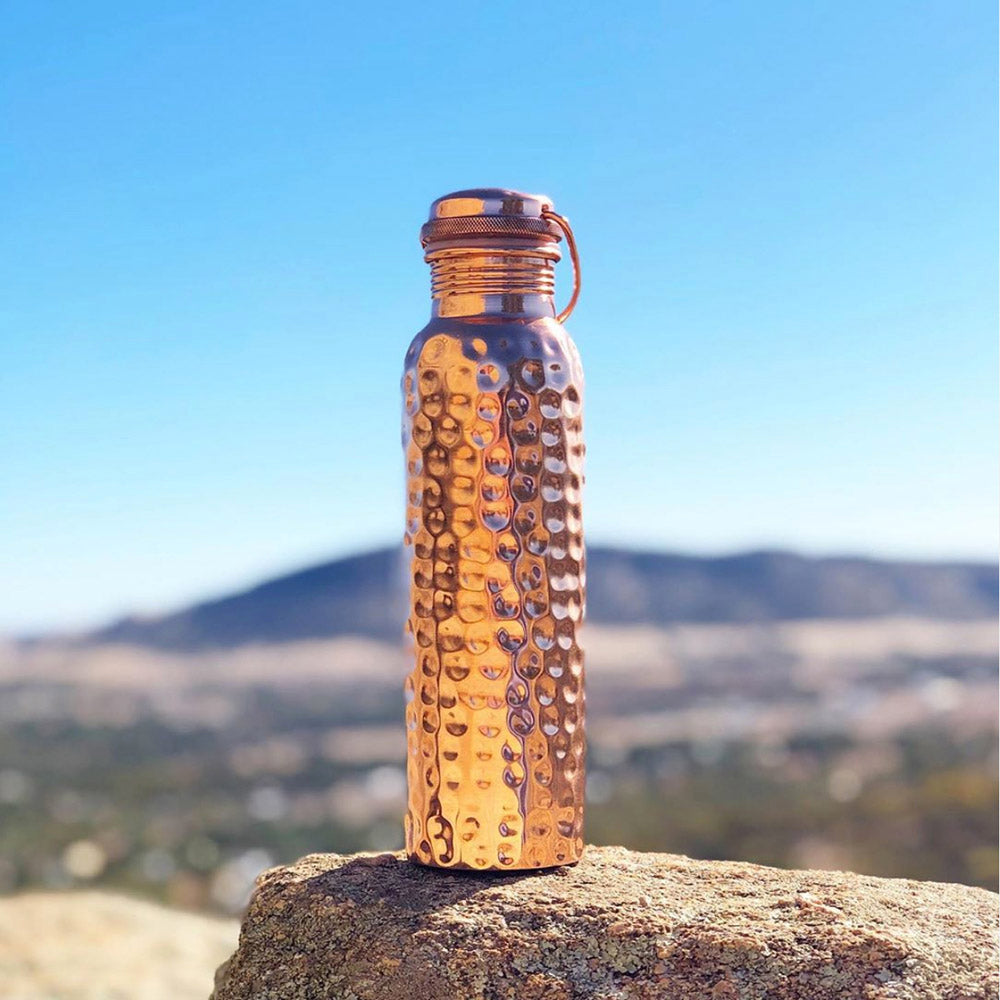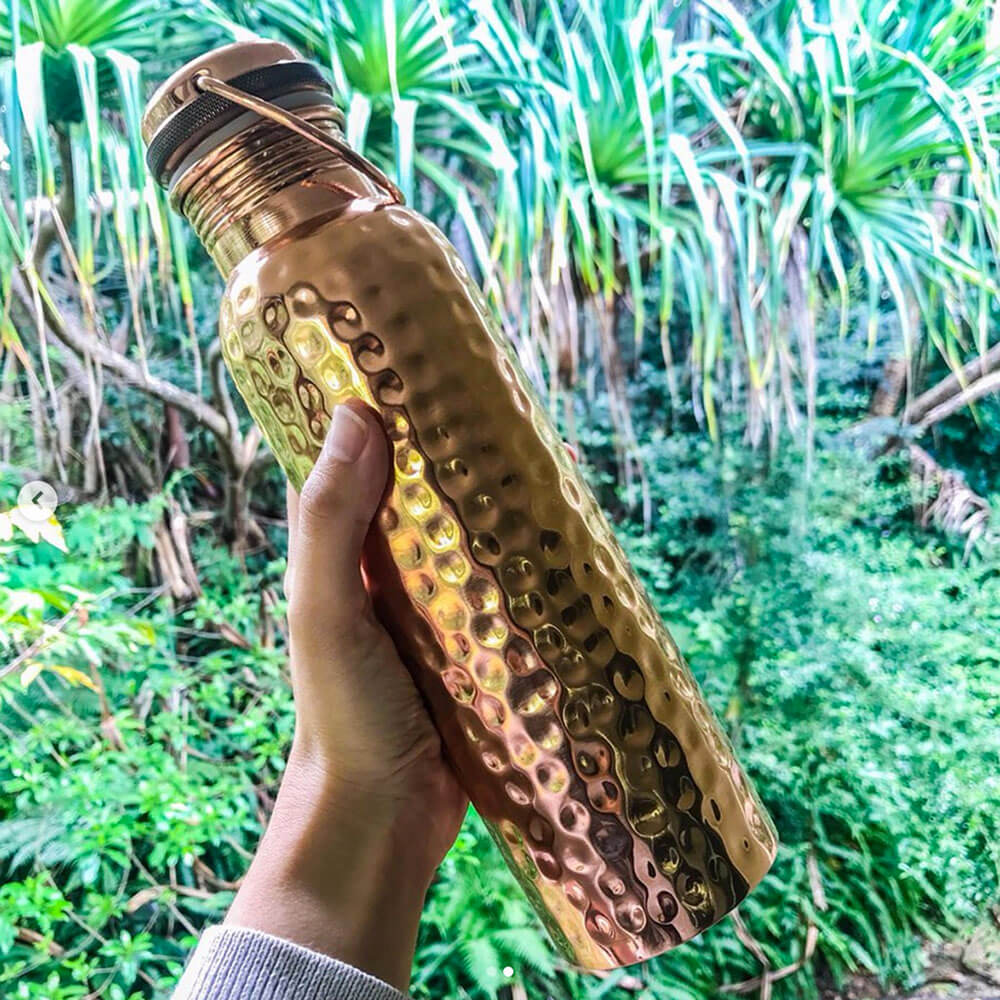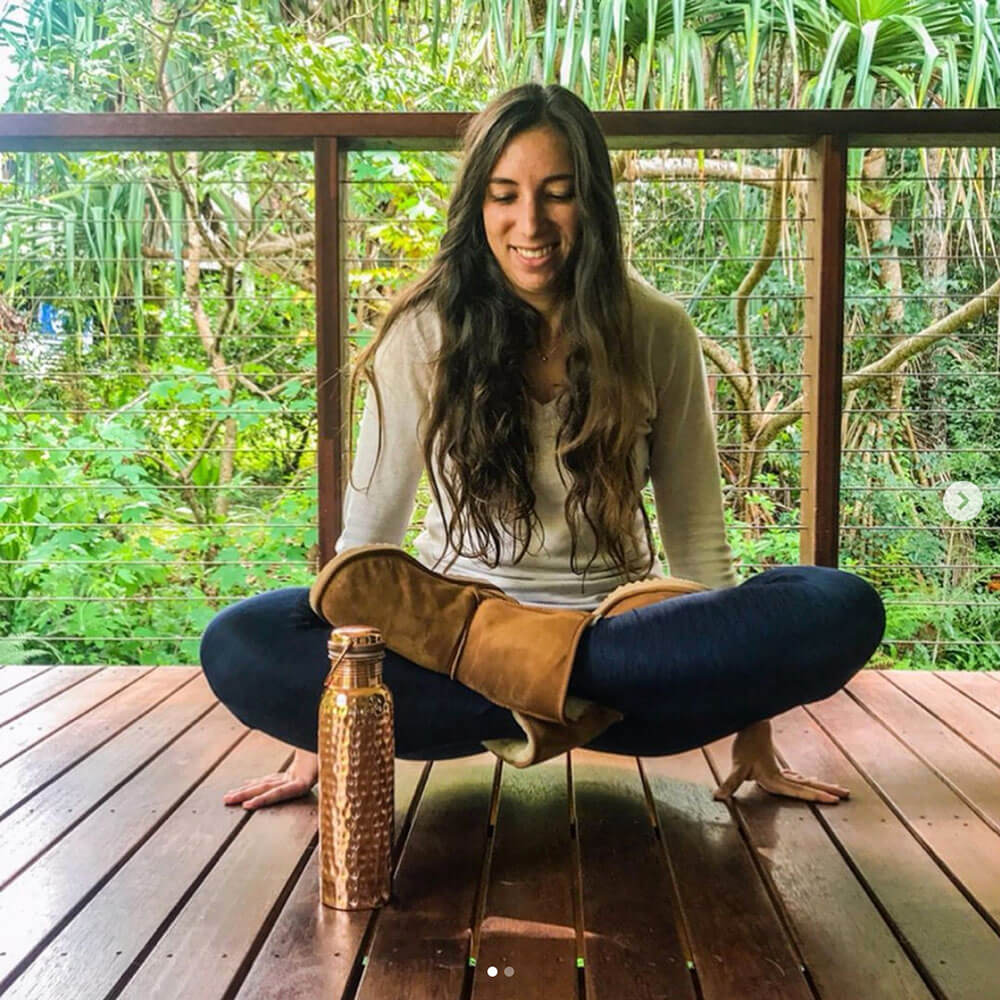 Drinking out of a copper water bottle has many health benefits. Copper has been shown to slow aging, support immunity, improve skin, eliminate toxins, aid in weight loss and is a strong antioxidant that helps fight off disease and boost brain power. Storing water in a copper drink bottle will also change the ph balance of water to alkaline.
The copper water bottle is hammered by hand to strengthen the bottle and increase the surface area in contact with water enhancing the health benefits even more. The copper drink bottle features its own handle built into the lid to increase portability. Now you can take the health benefits of copper water anywhere. The perfect travel water bottle!
All copper water bottles are handcrafted from copper, tested for purity and come backed by our one year stress-free warranty. Buy a copper water bottle today, to hydrate the Ayurvedic way!
.: Length: 27cm | Diameter: 7cm
.: Volume: 1 Liter
.: Weight: 400 grams
.: Handcrafted by artisans in India
.: 99.9% pure antimicrobial copper
.: 100% vegan product
.: Each handmade bottle is unique and may have slight imperfections
Ayurveda recommends leaving water in the copper water bottle overnight at room temperature for about 6 to 8 hours, and then drinking 1 to 2 cups of water from the bottle first thing in the morning on an empty stomach.
At Valka Yoga, our main focus is customer satisfaction. That is why we offer a 30 day customer guarantee. If your product, for some reason, has any issues, we will send you a replacement or sort out a refund. No questions asked. Please get in touch with us at namaste@valkayogashop.com if you have any questions or concerns regarding your product!
Hand-wash regularly with warm soapy water to remove dust and grime. Do not put the bottle in the dishwasher.

Deep clean the copper bottle every few weeks to remove the patina and increase its effectiveness. Soak the bottle overnight in a solution of water and one lemon juice. Rinse the bottle thoroughly in the morning. Rub baking soda to neutralize the acidic solution followed by a wash with warm soapy water.