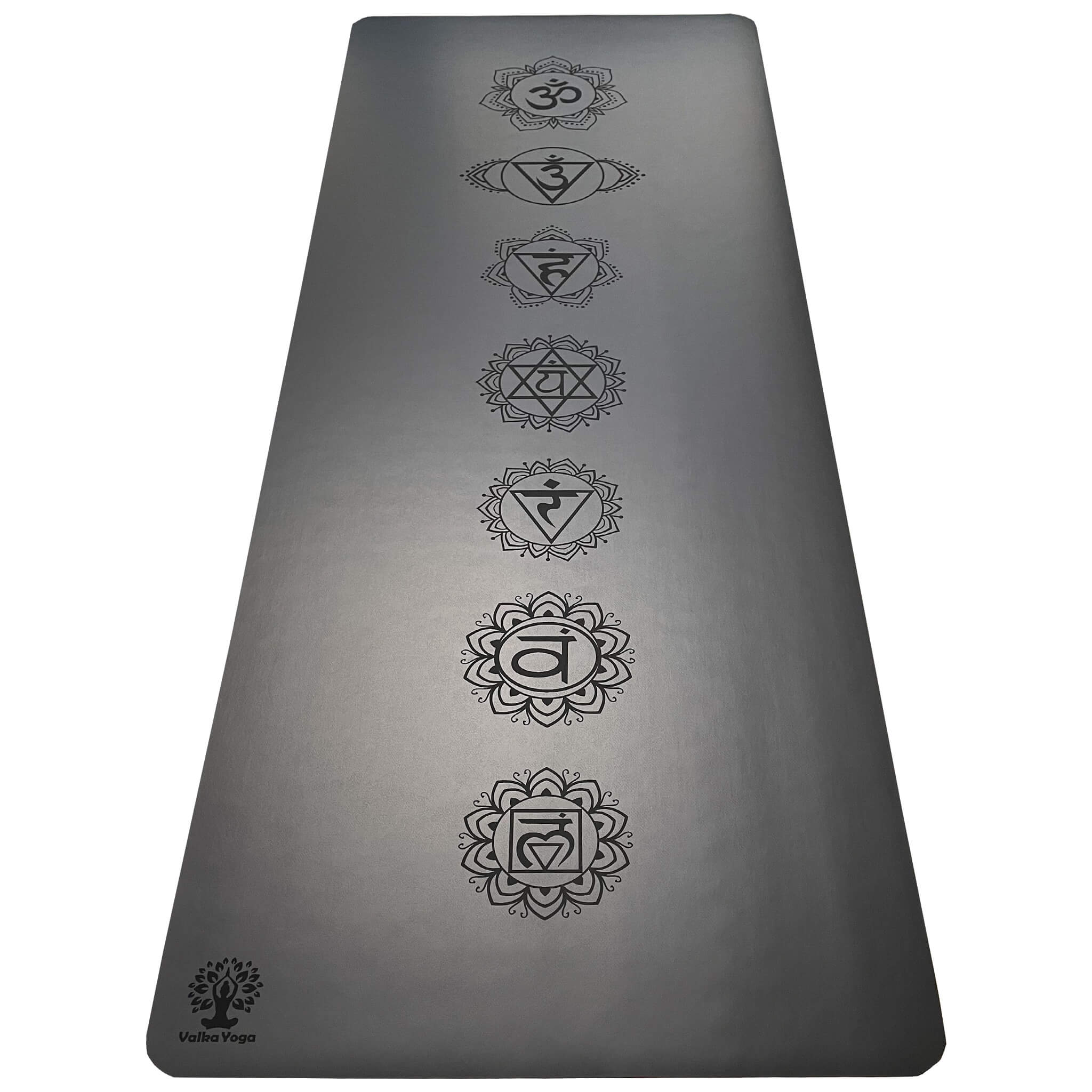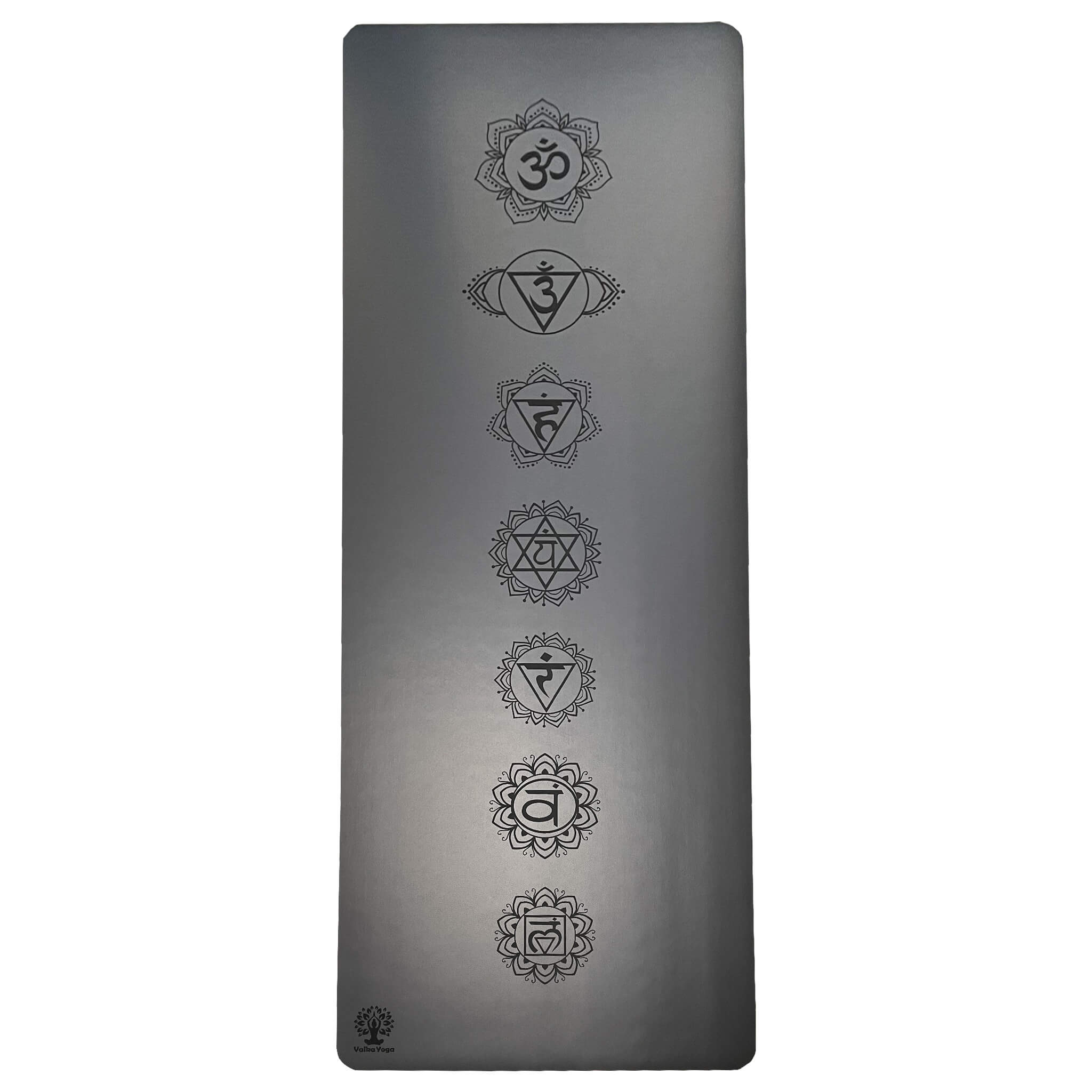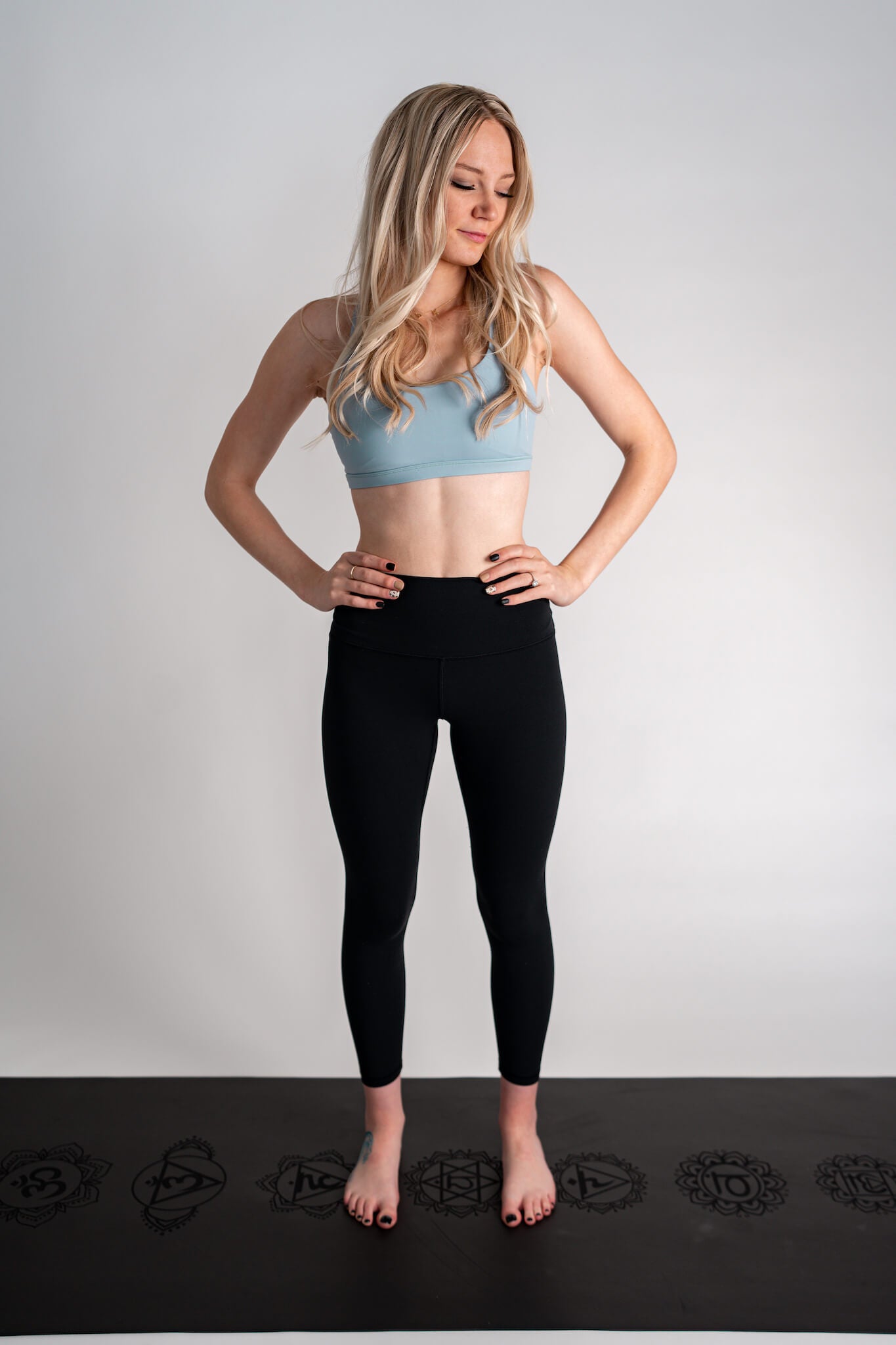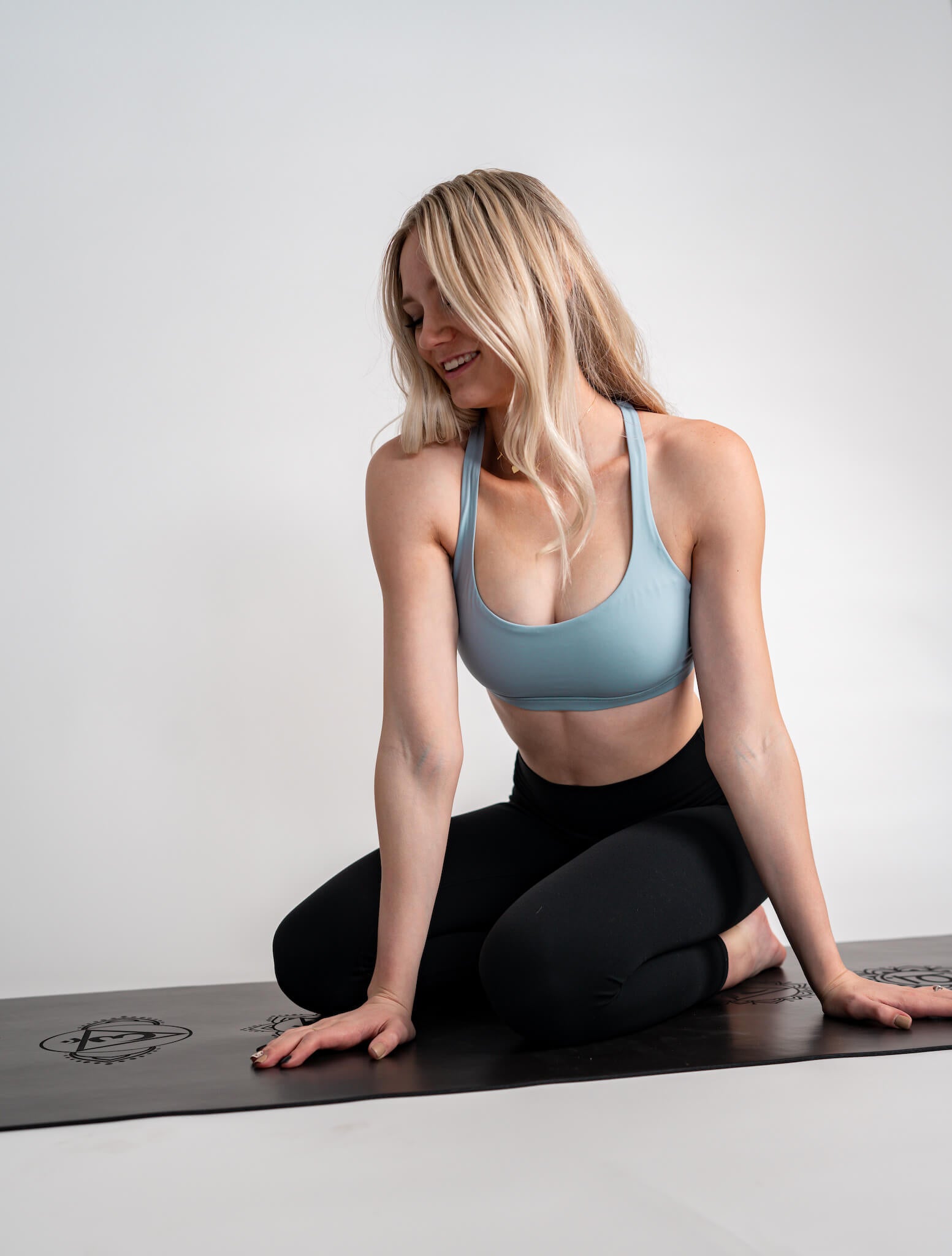 After months of experimentation and requests, we have finally designed a yoga mat that performs just as well dry as it does when wet. And with a generous length of 185 cm and width of 68 cm, this yoga mat is made for almost everyone. The yoga mat features our popular Chakra print and signature cushioned rubber support. This mat is longer, wider and thicker than other yoga mats. Now you can really stretch in that yoga class.
The Black Yoga Mat is built to last from two biodegradable materials – eco polyurethane and natural rubber. The dense non-slip 3.5mm natural rubber base firmly grips the floor and will not slip. The foldable 0.5mm layer of eco polyurethane grips like rubber, feels like silk and doesn't carry any odour. Downward dogs have never been so graceful!

After countless hours of testing, we are confident that this is the best yoga mat for your practice. Each yoga mat comes with a complimentary yoga mat carry strap and is backed by our stress-free warranty. Buy now to experience the joy of practicing yoga on a luxurious yoga mat that truly supports you!
.: Complimentary carry strap included
.: Length: 185cm | Width: 68cm
.: Thickness: 4mm
.: Weight: 3kg
.: Extra long and wide for more space
.: Non-slip for dry and sweaty sessions, no towel needed
.: Always lays flat, will never slide or bunch up
.: Antimicrobial, easy to care for and keep clean
.: Made from biodegradable polyurethane and natural rubber
.: Zero PVCs and harmful chemicals
.: 100% vegan product
At Valka Yoga, our main focus is customer satisfaction. That is why we offer a 30 day customer guarantee. If your product, for some reason, has any issues, we will send you a replacement or sort out a refund. No questions asked. Please get in touch with us at namaste@valkayogashop.com if you have any questions or concerns regarding your product!
Lightly spray with a natural cleaner after use and lay flat to dry.

Avoid using aggressive cleaners and abrasive brushes as this may damage the soft eco polyurethane layer.
Save $30
On Yoga On Demand
Get a complimentary one month membership to online yoga and meditation classes via our partnership with Yoga Online. And save an additional 15% when signing up to an annual plan.