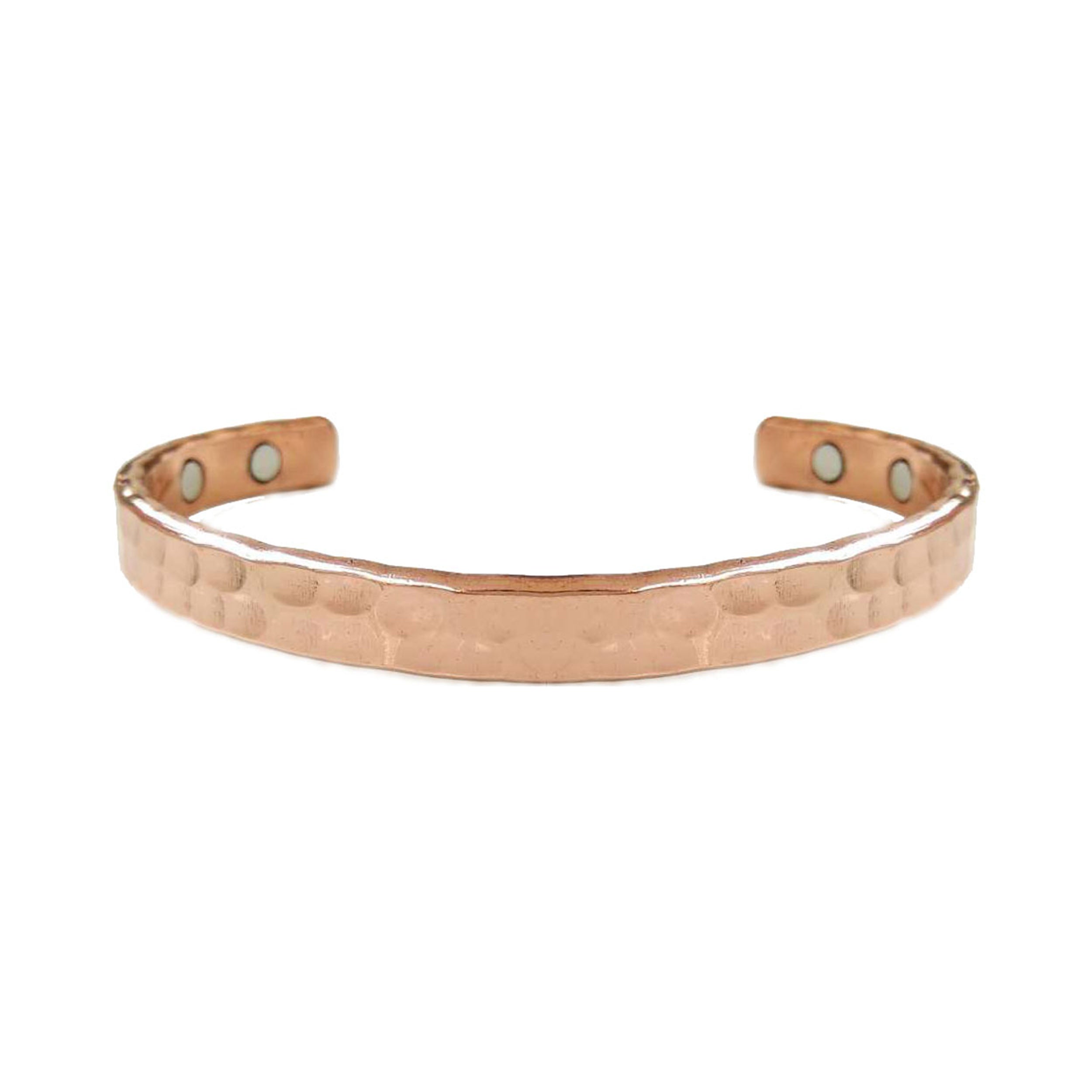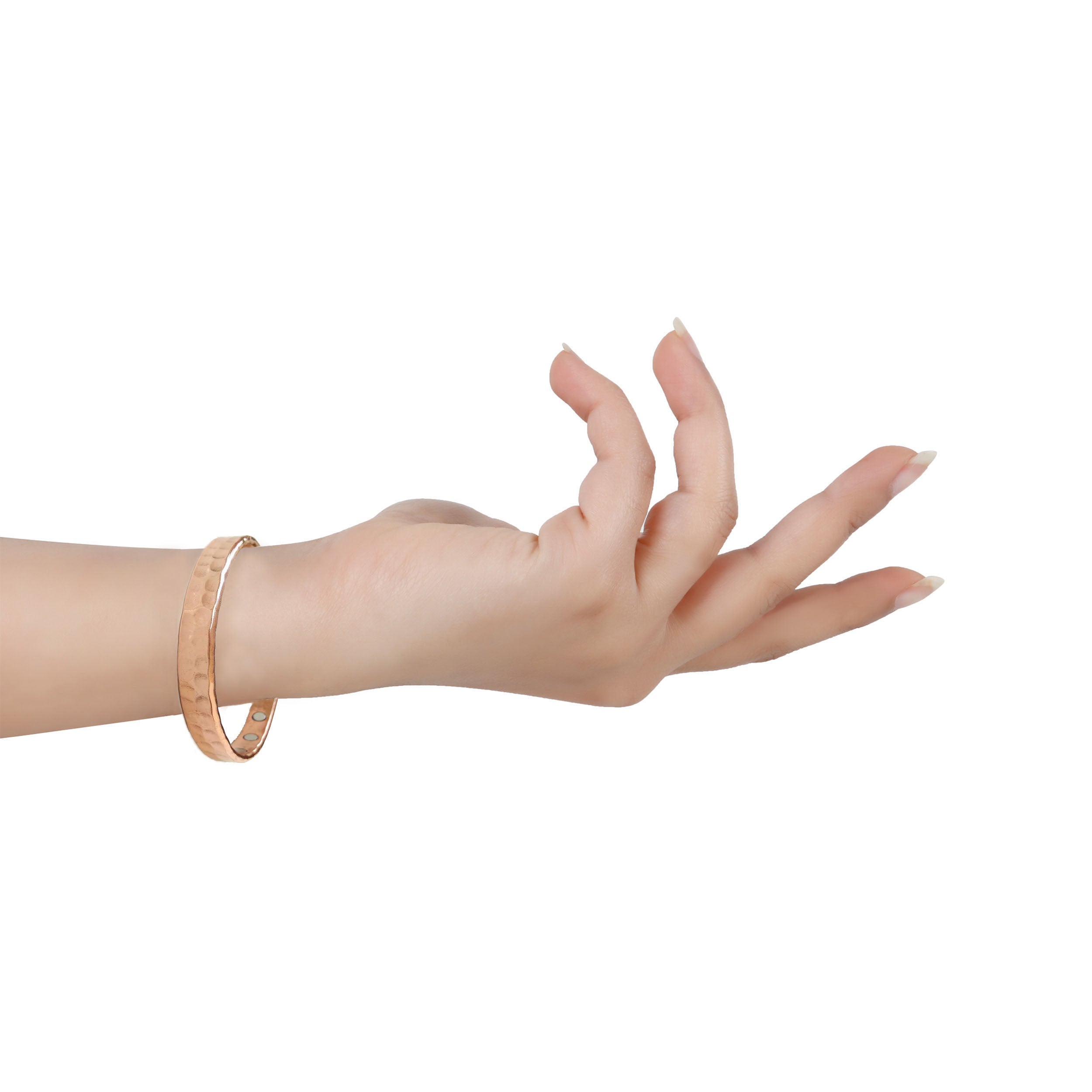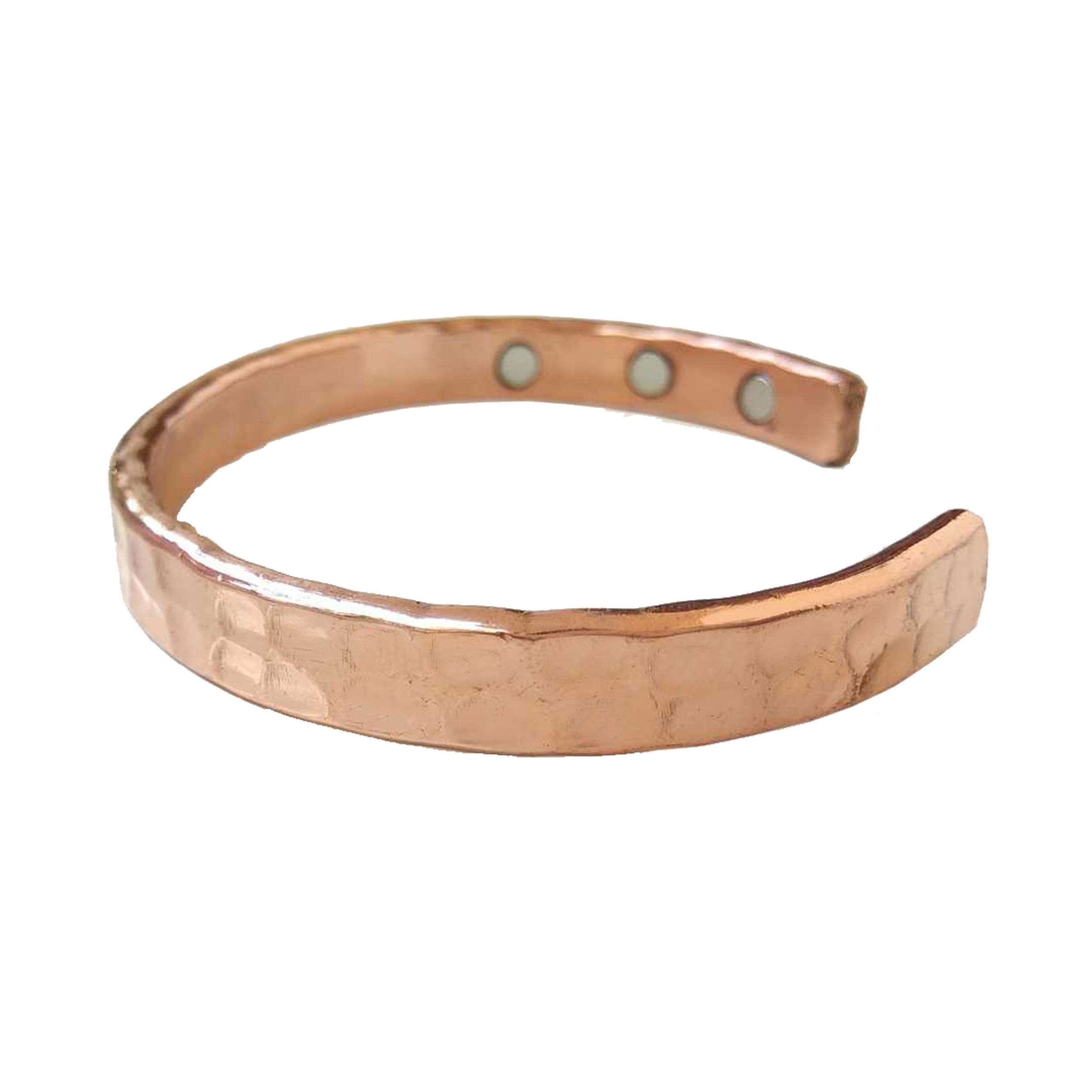 The beautiful copper bracelet features an elegant design and powerful neodymium magnets embedded in the cuff to provide maximum relief from pain.

Copper is present in the body in trace amounts. It helps the body utilise iron and supports brain and nerve function. It is known to increase mental alertness, fight against arthritis and help support the immune system. It is also said to be a good conductor of energies from Higher Nature – hence its healing reputation.
The copper bracelet is fully adjustable and can be tightened or loosened to a size and shape that sits most comfortably on the wrist. We recommend wearing it tight on the wrist so that the copper cuff and its magnets are in constant touch with the skin to maximise the benefits.
Each copper bracelet is crafted meticulously and comes backed by our 30 day money back guarantee as well as 1 year replacement warranty. Buy now to experience the healing benefits of copper!
.: Cuff inlaid with earth magnets that deliver pain management directly to the source of inflammation.
.: Improves blood circulation, energy, balance and sleep.
.: Provides all natural and non-invasive relief from joint pain, arthritis, rheumatism, carpal tunnel syndrome, fatigue and migraines.
.: Diameter: 8cm (approx)
.: Easily bend and reshape bracelet to fit wrists of all sizes
.: Handcrafted by artisans in India
.: 99.9% pure antimicrobial copper
.: 100% vegan product
.: Each handmade bracelet is unique and may have slight imperfections
At Valka Yoga, our main focus is customer satisfaction. That is why we offer a 30 day customer guarantee. If your product, for some reason, has any issues, we will send you a replacement or sort out a refund. No questions asked. Please get in touch with us at namaste@valkayogashop.com if you have any questions or concerns regarding your product!
Wipe with a soft cloth to remove dust and grime.

Remove excess patina to increase the effectiveness of copper. Mix several teaspoons of lemon juice with 1-2 tablespoons of baking soda. Use a soft cloth to apply the mixture on the copper surface and rub it gently. Finally, rinse with water and polish the copper with a soft cloth.