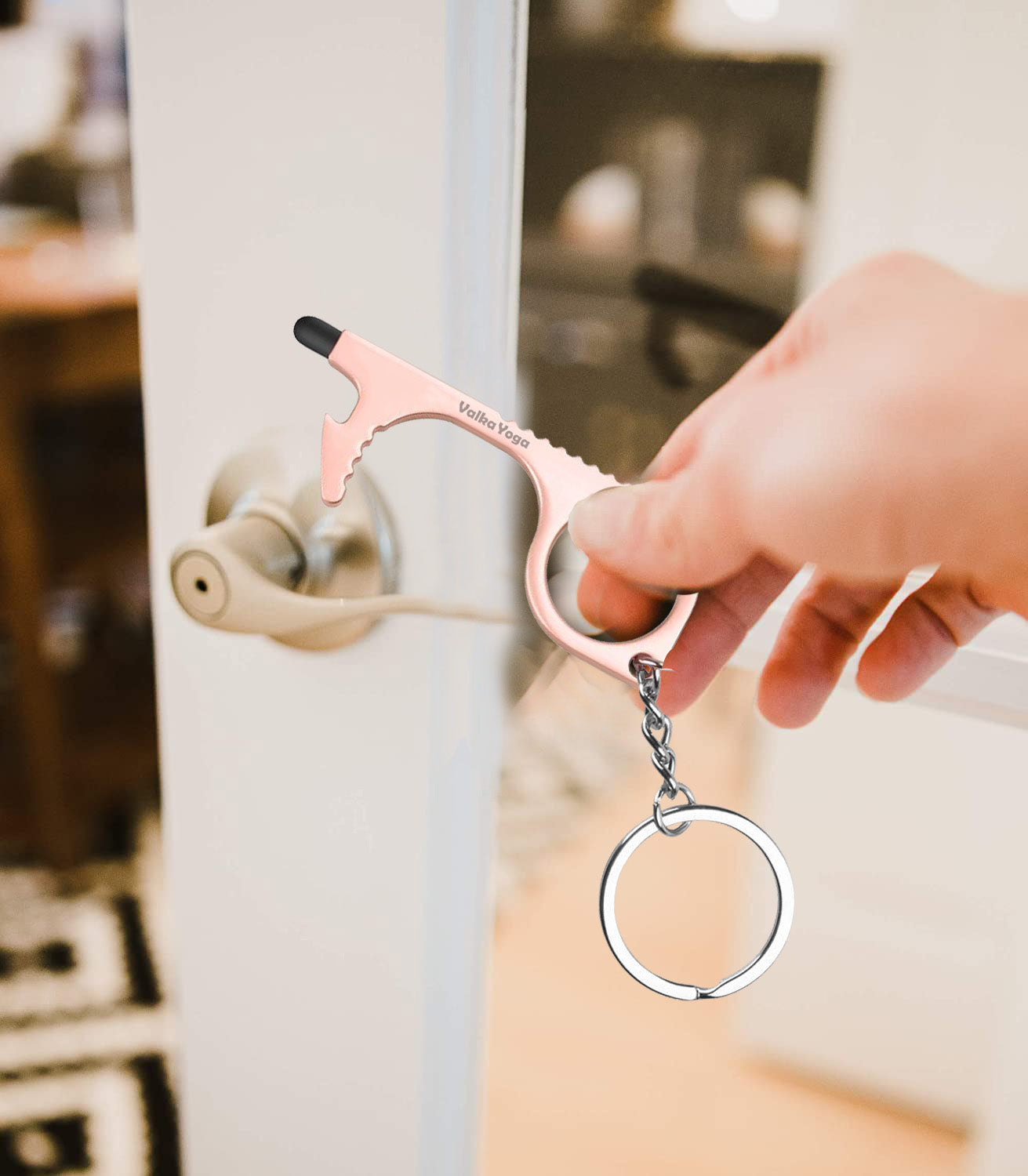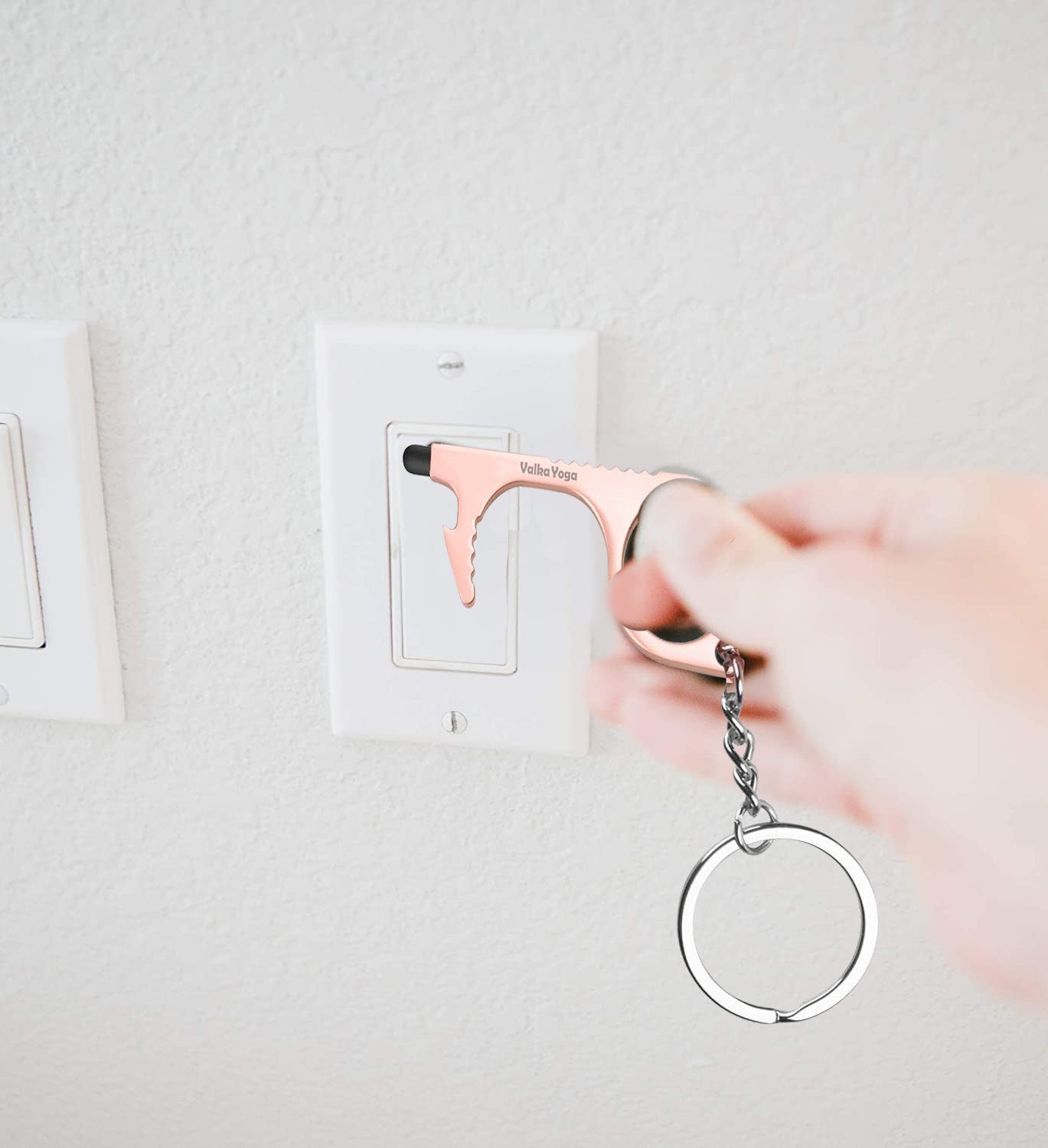 Don't leave home without this germ-killing copper multi-tool. The handy antimicrobial tool is perfect for opening doors, bottles, push elevator buttons, use touchscreens, ATM keypads, or anything else you would rather not touch with your fingers.
Made from a high quality alloy of copper and zinc to ensure strength and durability, this tool is built to last a lifetime. In particular, this tool is crafted from an alloy of 70% copper and 30% zinc. We add zinc to the formula to ensure that the tool is strong enough to last a lifetime.
This antimicrobial copper keychain kills harmful and contagious germs naturally and does not need to be "recharged" or replaced. Buy the copper multitool today, to keep the germs and viruses away!
Please note that information on this website is not intended or implied to be a substitute for professional medical advice, diagnosis or treatment.
Dimensions: 8 cm x 3.5 cm

Assembled in Aotearoa

Made from antimicrobial copper and zinc

100% vegan product
At Valka Yoga, our main focus is customer satisfaction. That is why we offer a 30 day customer guarantee. If your product, for some reason, has any issues, we will send you a replacement or sort out a refund. No questions asked. Please get in touch with us at namaste@valkayogashop.com if you have any questions or concerns regarding your product!
Remove any patina to increase the effectiveness of copper. Mix several teaspoons of lemon juice with 1-2 tablespoons of baking soda. Use a soft cloth to apply the mixture on the copper surface and rub it gently. Finally, rinse with water and polish the copper with a soft cloth.