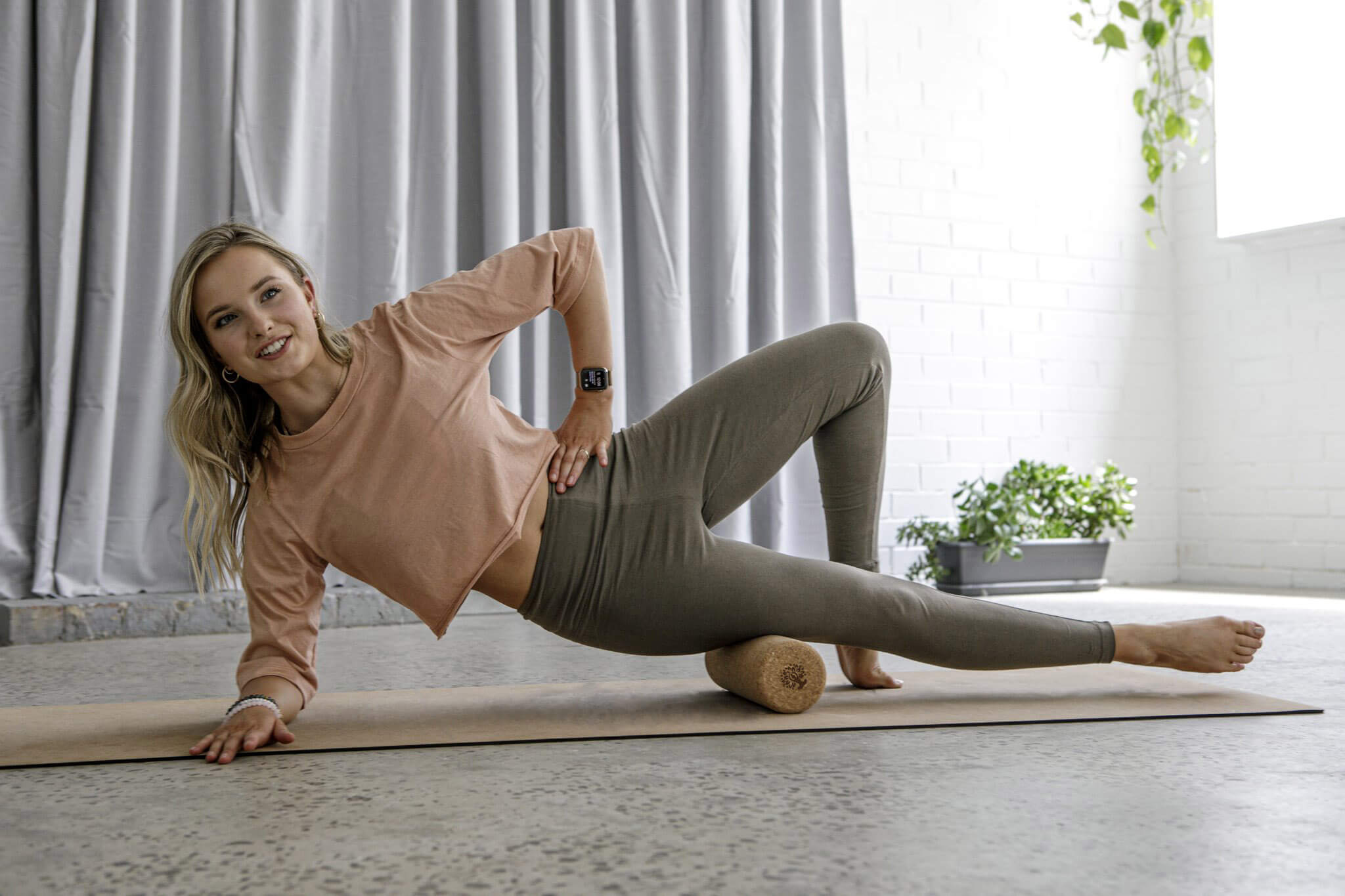 Introducing the cork massage roller - our sustainable and naturally antimicrobial take on the foam roller. Made from 100% sustainable cork, the cork foam roller relieves muscle pain and tension - the perfect tool for recovery. It's also a great way to improve mobility before starting a yoga class or workout. The "foam" roller is also completely free of all chemicals including BPAs, plastics, PVCs and petroleum. This cork massage roller is light, compact, convenient, eco-friendly and portable!
Made from hardened cork, the cork foam roller is water-resistant and highly durable. The non-slip cork surface feels smooth and grippy, even when your skin is damp. Use this after an intense session without any worries of slipping. As cork is naturally antimicrobial, this foam roller will stay clean and odour free. We recommend cleaning it with a damp cloth every few weeks. That's it.
Designed by physiotherapists for accessible self-massage anywhere - be it at the yoga studio, at home or even when travelling, these foam rollers are the perfect travel companion. Buy now and start rolling the tension away.
Length: 30cm | Diameter: 11cm
Weight: 1kg
Made in India from recycled cork
Zero plastic, PVCs and harmful chemicals
100% vegan product
At Valka Yoga, our main focus is customer satisfaction. That is why we offer a 30 day customer guarantee. If your product, for some reason, has any issues, we will send you a replacement or sort out a refund. No questions asked. Please get in touch with us at namaste@valkayogashop.com if you have any questions or concerns regarding your product!
Clean the cork massage roller as and when needed. Spray the cork surface with a yoga mat or natural cleaner and allow to air dry.
Save $30
On Yoga On Demand
Get a complimentary one month membership to online yoga and meditation classes via our partnership with Yoga Online. And save an additional 15% when signing up to an annual plan.