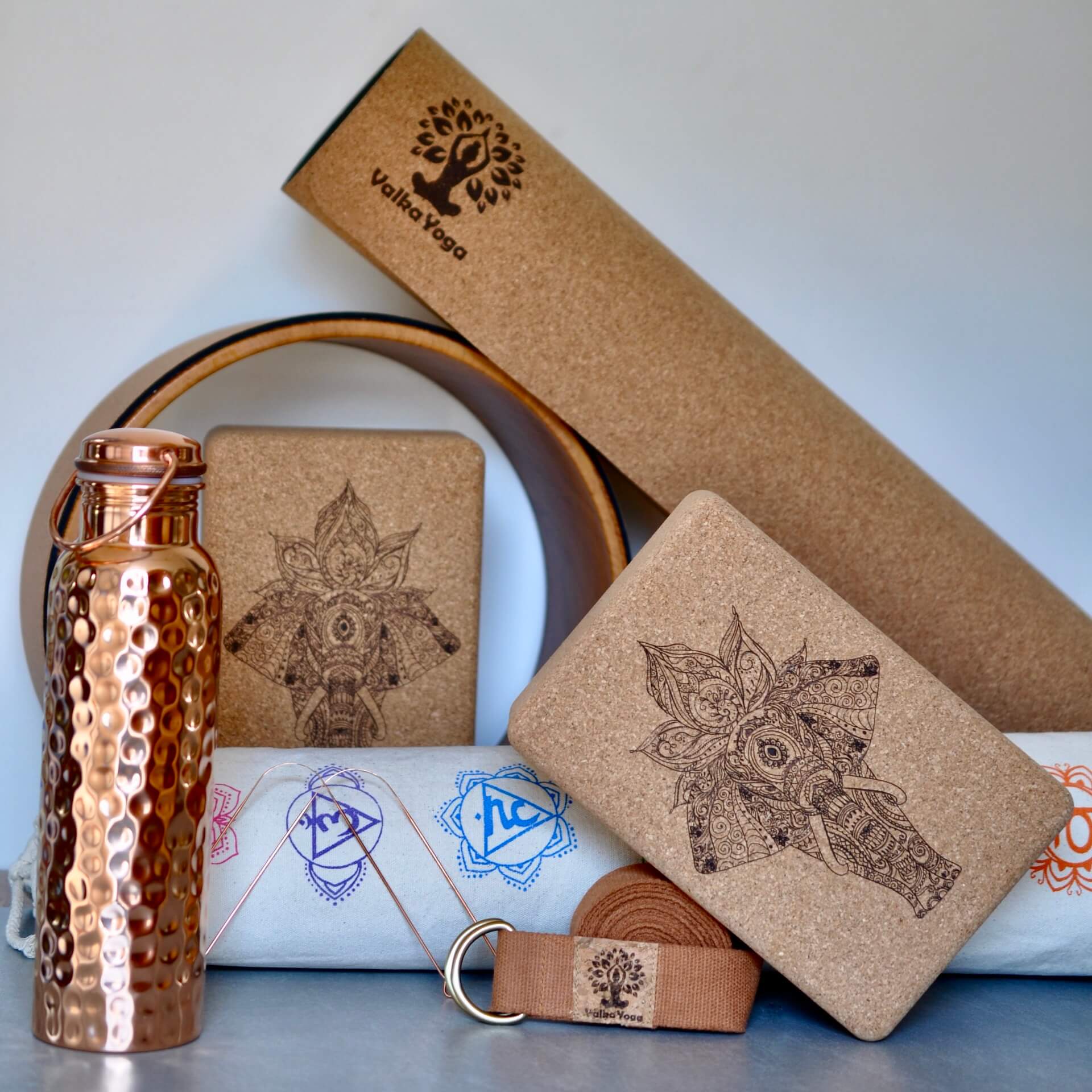 With the festive season fast approaching, we took everyone's favourite yoga arsenal and supersized it to curate the Super Asana Arsenal.
Featuring our best-selling ethically sourced products in one pack and the yoga wheel in addition. This box of sustainably made yoga gear provides the most complete and holistic experience, both on and off the yoga mat. Pick one of our signature cork yoga mats, along with a cork yoga wheel, copper water bottle, a pair of cork yoga blocks, an organic cotton yoga mat bag, yoga strap, a yoga mat carry sling, a pair of copper tongue cleaners and save over $80!
Cork yoga mats are suitable for all styles of yoga and are specially amazing for Hot Yoga. The yoga mats are made of organic cork steam-pressed onto a heavy-duty support layer made of natural rubber. Cork is naturally antimicrobial and contains zero harmful chemicals.
The Super Asana Arsenal consists of -

A cork yoga mat of your choice

A cork yoga wheel

A copper water bottle

An organic cotton yoga mat bag

A pair of cork yoga blocks

An organic cotton yoga strap

A pair of copper tongue scrapers

A yoga mat carry sling
At Valka Yoga, our main focus is customer satisfaction. That is why we offer a 30 day customer guarantee. If your product, for some reason, has any issues, we will send you a replacement or sort out a refund. No questions asked. Please get in touch with us at namaste@valkayogashop.com if you have any questions or concerns regarding your product!
Save $30
On Yoga On Demand
Get a complimentary one month membership to online yoga and meditation classes via our partnership with Yoga Online. And save an additional 15% when signing up to an annual plan.