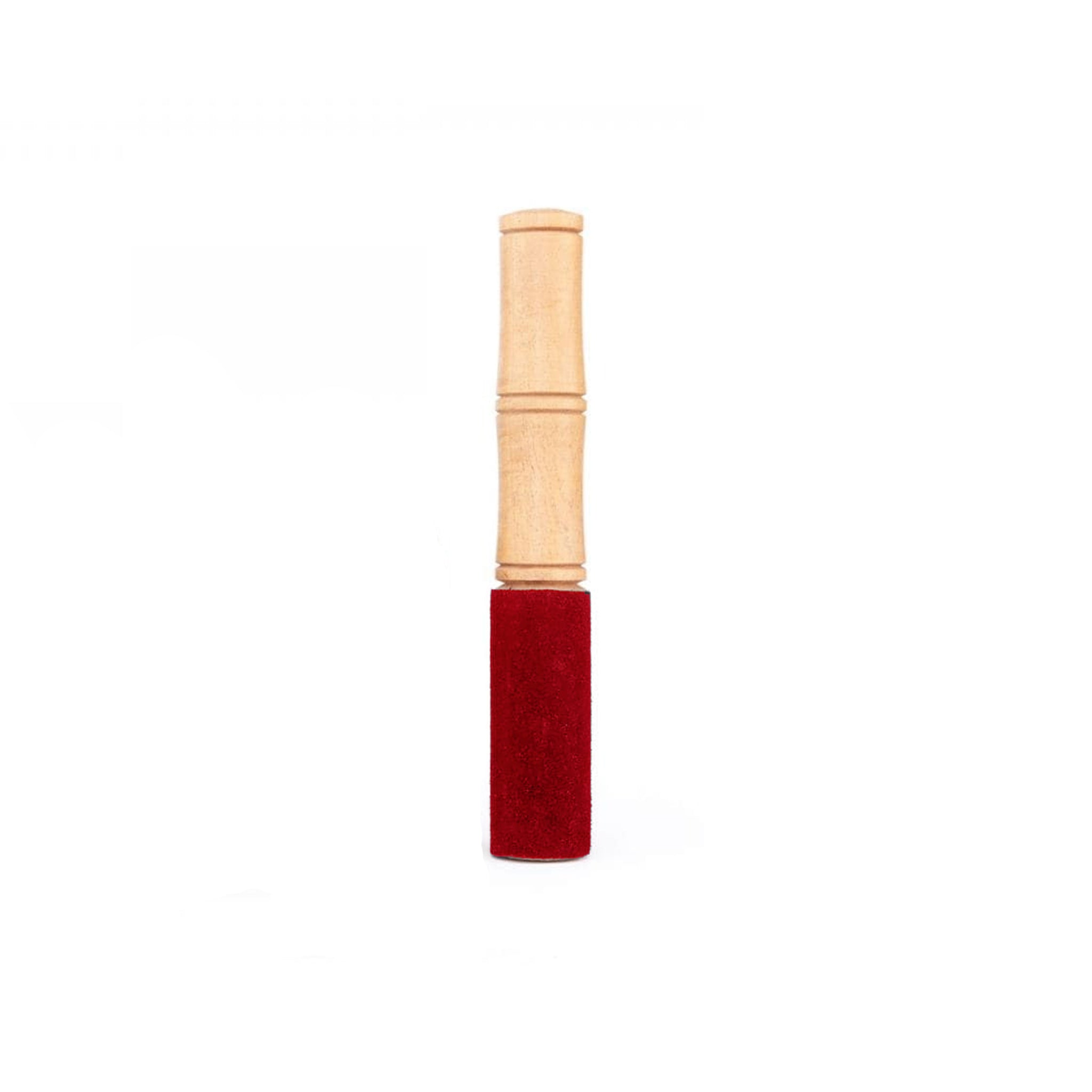 Wooden Mallet for Singing Bowl
Tibetan singing bowls are used during prayer, yoga and meditation practices for generating positive energy. The wooden mallet is used to create a calming and relaxing sound when tapping or playing the rim of a singing bowl. Perfect for when you want to relax or meditate. The healing process is initiated by training the brainwaves to synchronise with the perfect resonance of the singing bowl. The unique tone of the singing bowl creates the perfect state for deep meditation, creative thinking and intuitive messages.
Each mallet is hand selected and inspected for quality and durability. All mallets also come backed by our 30 day money back guarantee. Buy now to amplify your sound practice!
Note: cushion is not included
.: Lengh: 5 inches
.: Weight: 50 grams
.: Handcrafted by artisans in India
.: Made from Indian mango wood and red velvet cloth
.: 100% vegan product
Place the singing bowl on an open hand or cushion.

Balance the singing bowl in place while holding the mallet in the other hand.

Gently tap the mallet to the outside and inside edges of the singing bowl or tap the mallet to the outside and continue playing it around the rim.

Feel the calming sensation of the beautiful resonant sounds and vibrations produced by the Tibetan singing bowl.
At Valka Yoga, our main focus is customer satisfaction. That is why we offer a 30 day customer guarantee. If your product, for some reason, has any issues, we will send you a replacement or sort out a refund. No questions asked. Please get in touch with us at namaste@valkayogashop.com if you have any questions or concerns regarding your product!
Save $30
On Yoga On Demand
Get a complimentary one month membership to online yoga and meditation classes via our partnership with Yoga Online. And save an additional 15% when signing up to an annual plan.